Robot programming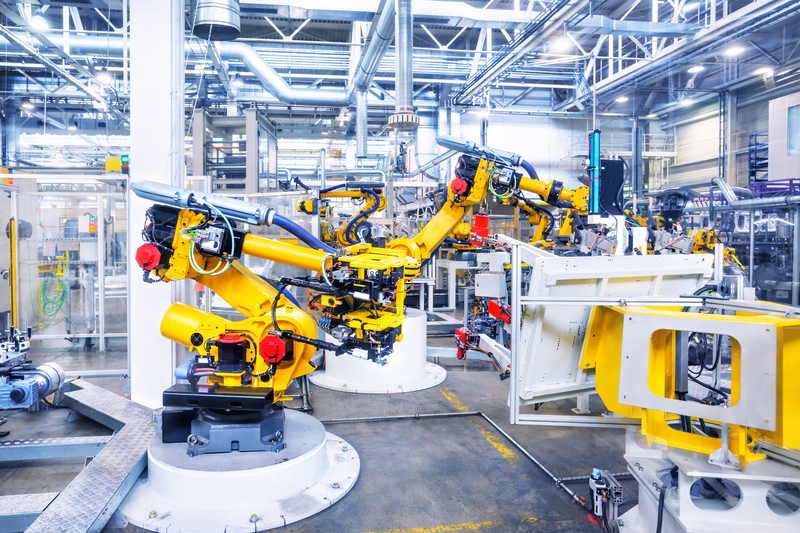 AXIOM TECH s.r.o. offers off-line robot programming. It means that, based on 3D data we are able to program the robot and simulate the whole process of robotic application. The output of this simulation is a program in the robot's native code. The software Tecnomatix Process Simulate supports the following robot brands:  ABB, CLOOS, COMAU, DENSO, DUERR, EPSON, FANUC, HIUNDAY ROBOTICS, IGM, KAWASAKI, KUKA, MITSUBISHI, NACHI, PANASONIC, REIS, STAUBLI, TRALFA, UNIVERSAL, YASKAWA.
In Tecnomatix Process Simulate we deal with handling, robot palletizing, continuous operation, which is any operation from a curve, and spot operations, which are mainly represented by spot welding, but also include riveting, drilling.
Off-line programming
Programming industrial robots on existing robotic lines
In terms of supported technologies, we are not limited by any restrictions
The robot path can be generated based on the 3D geometry of the part
Single as well as multi-robot workstations can be programmed
We can also modify an existing program according to a new assignment
Off-line programming minimizes production downtime when changing technology
Layout, feasibility study
We offer design verification in terms of robot range, cycle time and throughput requirements
We will help you to optimize the line layout in terms of robot placement
We will review and recommend a range of robots that can handle the technology
By simulation we will test all fixtures and tools in terms of collisions and robot reachability
For the designer we will generate a collision envelope for individual tool work points and entire robot programs
A visualization of the entire process in the form of a video or HTML file can also be the output

Cycle time optimization
Changing the robot path and robot setup has a major impact on robot cycle and its lifetime
We offer optimization of the cycle time of robot lines using the off-line simulation
The simulation can also include a realistic simulation of the behavior of the cable on the robot arm
For painting and spraying technologies, we offer optimization in terms of the number of coats applied
Interested in help with robot programming or need more information? Don't hesitate to contact us and we will be happy to show you more.